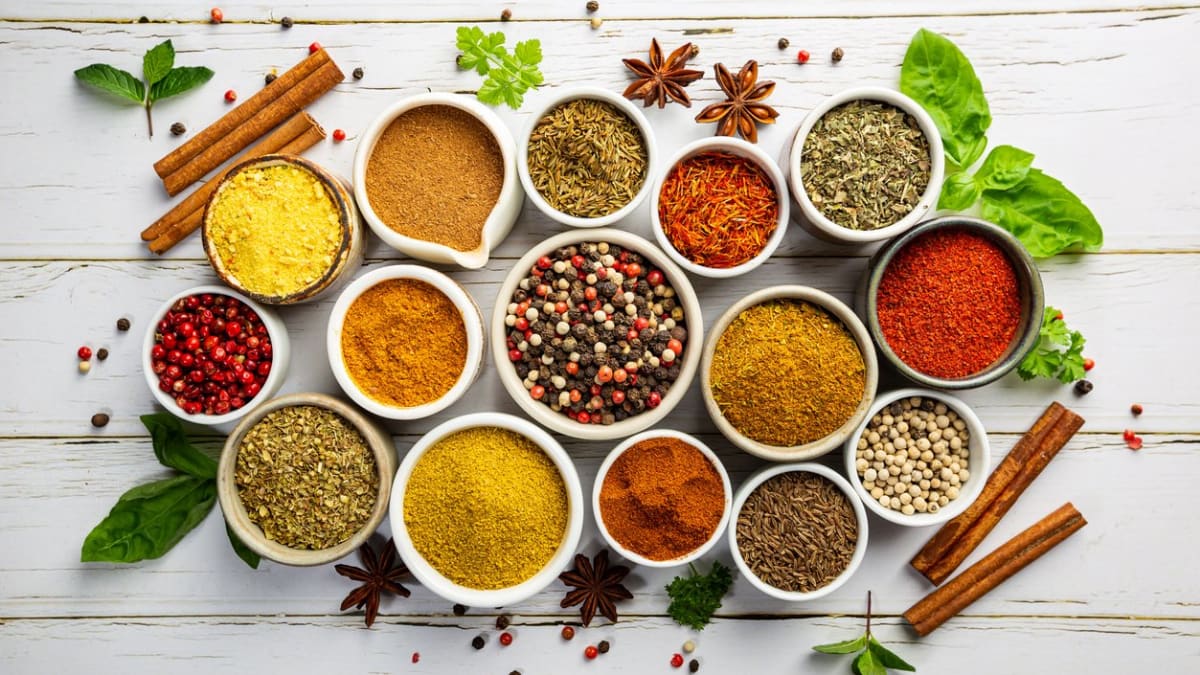 The sheer number of different herbs and spices you can find in grocery stores these days is enough to make any home cook's head spin. In fact, I think that most home cooks have a very small comfort zone when it comes to seasonings, and that many of us could stand to branch out a little.
Spices and herbs are key to creating healthy, nutritious meals that also are flavorful. But many cooks, even experienced ones, underutilize spices and are intimidated to try new flavors unless a recipe specifically calls for them.
Here is our list of must-have herbs and spices for the kitchen. If you're a beginner, this collection makes a great start to a heaven lifestyle.
Herbs
1. Parsley
2. Sage
Sage has a distinctive flavor that brings breakfast sausages to mind. Its musky flavor pairs well with apples and onions and as a seasoning for poultry and pork.
3. Rosemary
Aromatic rosemary often has a pine-y quality to it. It goes well with poultry, lamb, and pork, and pairs well with other herbs like type, parsley, and oregano.
4. Thyme

As far as herbs go, thyme has an earthier flavor and aroma than most. Its warm and camphorous flavor (sharp, cooling, slightly woody) pairs well with rosemary, especially for seasoning poultry or lamb.
5. Basil
For most Italian dishes and many Asian dishes too, you can't go wrong with the complex sweetness of basil. It's perfect for seasoning vegetables, pastas, pizzas, cheeses, tomatoes, and more.
6. Bay Leaves
These aromatic leaves have a woodsy aroma and flavor profile. Just one or two leaves will add complexity, richness, and depth of flavor to soups, stews, and braised meats.
Spices
7. Onion Powder
Powered onion makes it easy to incorporate the flavor of onions in situations where you wouldn't necessary want to use a real onion. Use it in rubs, dressings, marinades, and more.
8. Garlic Powder
Garlic powder is useful for all the same reasons as onion powder, and many homemade spice blends use both.
9.Chili Powder
A great shortcut in the kitchen, chili powder is a spice blend made with chiles, garlic, cumin, coriander, oregano, and cloves.
10. Curry Powder
This popular spice blend is typically made up of turmeric, coriander, cumin, fenugreek, and other seasonings often found in Indian cuisine. Its earthy flavor adds complexity and richness to savory dishes.